Our multi-disciplinary proficiency enables us to anticipate and understand the needs and wishes of our customers. CERES employs scientists, engineers, statisticians, and clinicians with years of international experience in relevant clinical, preclinical and technical fields. In cooperation with physicians in several European nations, we conduct successful clinical investigations, clinical evaluations and consulting services for medical devices.
---
Stephan Joeken (Ph.D.)
CEO and Founder of CERES GmbH evaluation and research
s.joeken [AT] clinical-evaluation.com

In cooperation with physiologists, Dr. Stephan Joeken obtained his Ph. D. in Physics. Before founding CERES in 2005, Stephan was the head of research and development departments in mid-sized medical device research and manufacturing companies. He has about 20 years of professional experience with medical devices, including those used in intensive care medicine, anaesthesia, cardiology, electrophysiology and neurology, as well as other innovative medical products.
At CERES, all of our partners benefit from his vast experience with medical devices.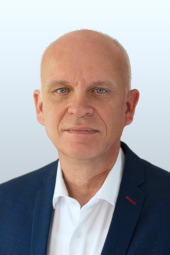 ---
Claudia Marx (M.D.)
Deputy CEO, Head of the Department for Clinical Trials
c.marx [AT] clinical-evaluation.com

Dr. Claudia Marx is clinical pharmacologist and studied medicine and received her M.D. at the School of Medicine at the University of Heidelberg/ Mannheim. Prior to joining CERES, she was a study physician, co-Investigator, project manager, and clinical research coordinator for clinical trials.
If you run a feasibility, first-in-human, or pre-CE approval trial at CERES, you will work closely with Claudia. You will benefit from her clinical trial experience.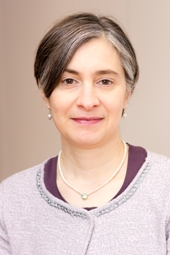 ---
Heike Esch (Ph.D.)
Consulting, Head of the Department for Medcial Writing
h.esch [AT] clinical-evaluation.com

Dr. Heike Esch studied biology in Cologne and finished her Ph.D. at the FU Berlin.
She has over 20 years' experience in medical device, biotechnology and pharmaceutical industry as product marketing manager (CMO) and Life Science Consultant in Germany and Switzerland. She has extensive knowledge in scientific and (pre)clinical research, product management & marketing, regulatory & clinical affairs and especially in writing clinical evaluations (risk classification I to III) according to MDR 2017/745.
She supports you to develop an overall Clinical Product Lifecycle Strategy for your products.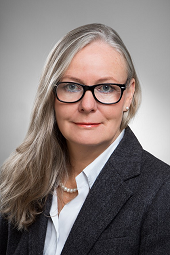 ---
Katharina Bartsch
Pre-Project-Analysis & Public Relations
k.bartsch [AT] clinical-evaluation.com

Katharina Bartsch is responsible for the national and international project analysis at CERES. Besides, she is in charge of Public Relations and Social Media. She will be your first contact person and will help you to define what you need to proceed with your project. Before working for CERES Mrs. Bartsch studied German and English at the University of Basel and then worked as a freelance journalist. She will advise you on reaching your goal well structured and target-oriented.