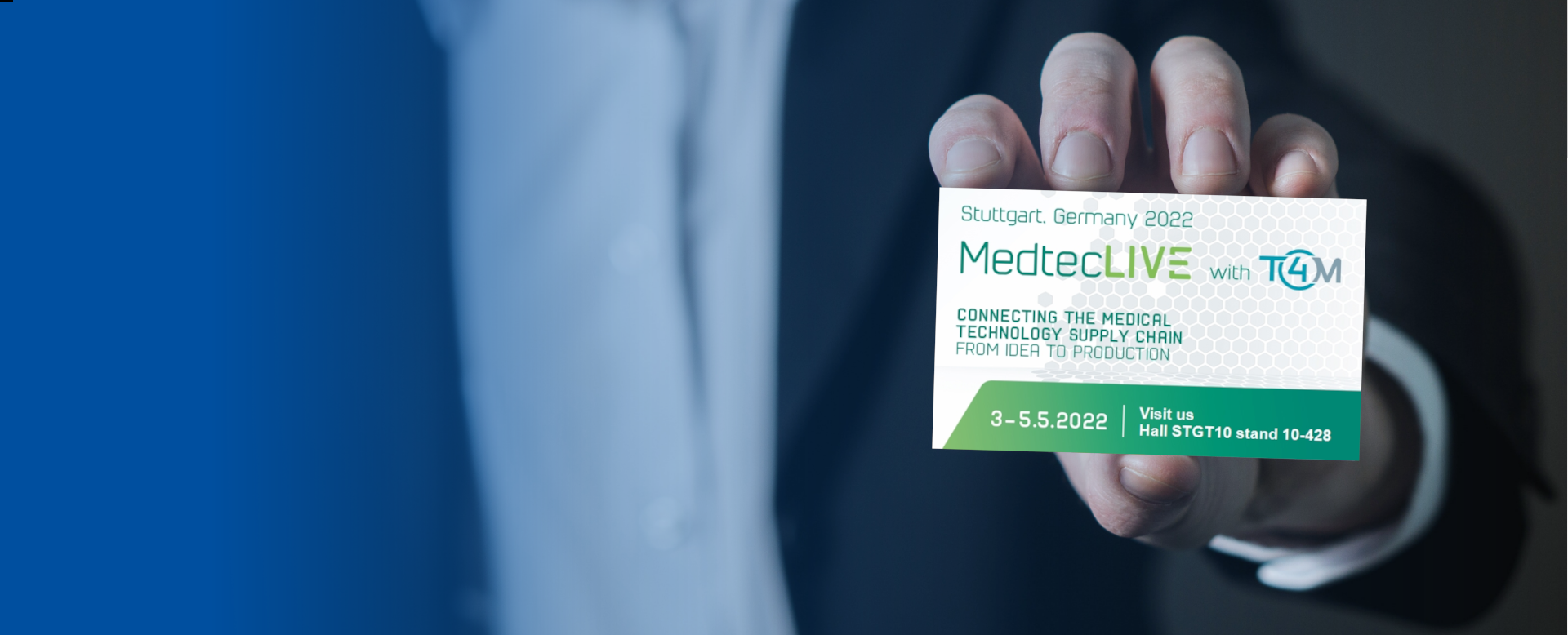 Schedule Your Appointment
The medical technology industry will meet from 3 – 5 May 2022 at MedtecLIVE with T4M in Stuttgart. At the exhibition you will get comprehensive insights into the medical technology supply chain, from automation to certification. It is a great opportunity for medical device manufacturers to meet for face-to-face dialogues.
Are you looking for excellent services addressing clinical study management, professional medical and regulatory writing services or consulting during the whole Clinical Product Lifecycle according to MDR requirements? You will find us in Hall STGT10, stand 10-428.
Didn't you have a ticket yet? Here we can provide you your personal code, to recieve your free access to MedtecLIVE with T4M.
---
Please feel free to make your appointment request. We look forward to meet you at MedtecLIVE with T4M at Messe Stuttgart (route description ).


*) = Please fill in all marked fields.
Ute Meier-Weiger is glad to help you.

+49 (0) 7621 – 167 333-0
u.meier-weiger [AT] clinical-evaluation.com