Your Professional CRO-Team for Medical Devices
CERES helps medical device manufacturers to gain access to the European market. As a full-service contract research organization, we are specialized in clinical trials and clinical evaluations for medical devices.
We are with you
every

step!

As a Contract Research Organization (CRO) for medical devices, we are experienced in delivering customized solutions for your Clinical Product Lifecycle strategy: studies for the initial conformity assessment as well as PMCF studies. Post-Market Clinical Follow-up (PMCF) is an essential part of market surveillance and required by (EU) 2017/745. We offer digital solutions (e-PMCF) for the generation of PMCF data, a special service for the professional, continuous evaluation of clinical data.
---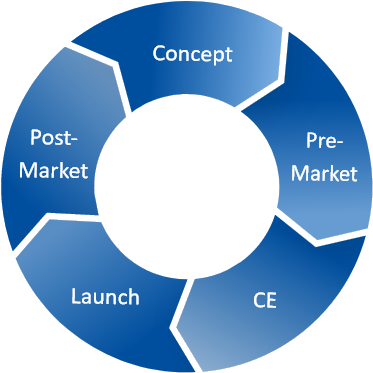 ---
From Start-up to global Player
Our offer is aimed at established medical device manufacturers and ambitious start-ups that want to enter this market. For all of these, the introduction of MDR (Medical Device Regulation, EU Regulation 2017/745) and EU Regulation 2017/746 on IVDR brings high demands on the development and marketing of medical devices and in vitro diagnostic medical devices.
---
---
Do you need more information?
Feel free to contact us.